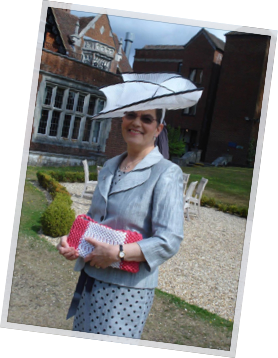 Oratorio, Concert and Recital, Special Events (weddings etc)
Christine is a light lyric soprano, experienced as a soloist: singing oratorio, opera arias, art songs and church music, as well as popular and folk songs.  She is a versatile and musical singer, with an understanding of ensemble singing, a clear voice, and the ability to blend with most voice types.  At the current stage of her vocal development, as a soloist for classical repertoire she is probably more suited to works from the baroque and classical periods - or material calling for a similar voice-type.
She is available to sing in concert and oratorio, and for special events, and would be happy to increase her repertoire by learning the works or pieces that you want to hear.  She also has considerable experience as a "voice" for music technology students' recordings, across a very wide range of repertoire, including material which she would not necessarily expect to perform in concert.
You will find "soundbites" on both the Oratorio & Concert, and the Special Events pages - but please be patient if they take a while to load.  (Please also note that many of these "sound-bites" are in the nature of a sound-index to assist those for whom the title may not be enough to identify a work.  Older recordings are unlikely to be representative of the current quality of Christine's singing - merely indicative of her repertoire.)  Christine has prepared a limited run of a private CD of some of her repertoire, as performed during 2013; this could be made available to concert organisers & conductors who might wish to hear more extended recordings in performance.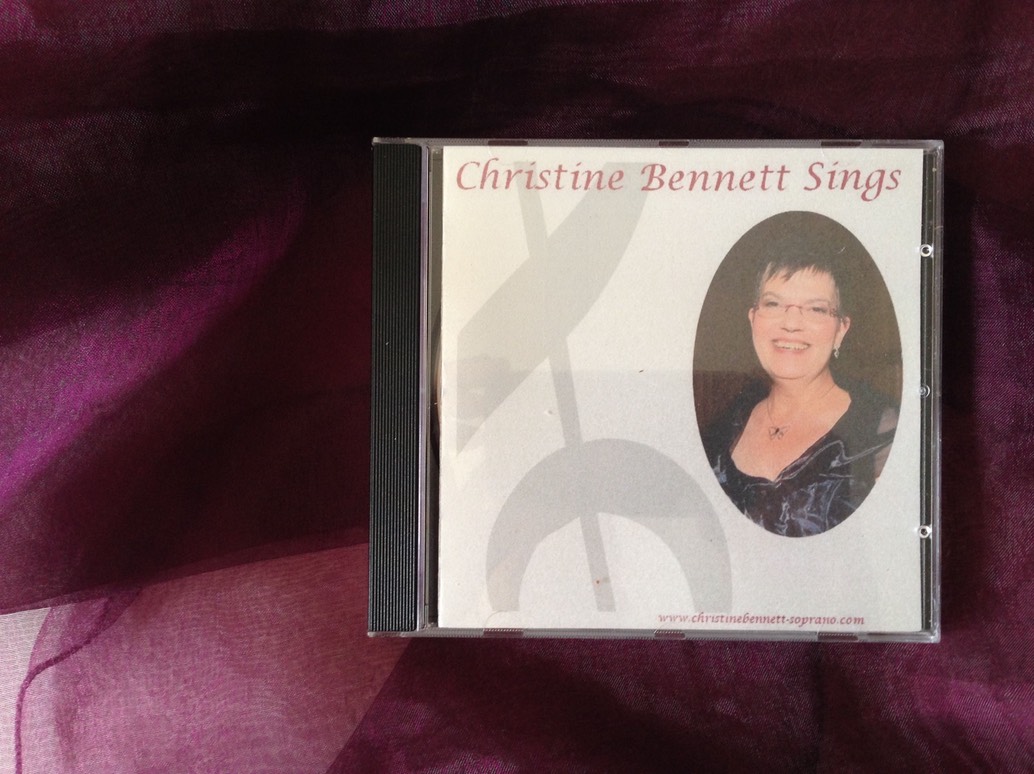 CD now available ~ @ £10
Live recordings from recitals.
19 tracks: oratorio and opera arias, art songs, folk songs.
~~~~~~~~~~~~~~~
For those who would like to hear more recent recordings of my singing, I think that, because I've set the privacy level to "public", you might be able to get access to these little informal videos I've been posting during "Lockdown", even if you aren't on Facebook:
https://www.facebook.com/christine.bennett.7370013/media_set?set=vb.100004826374815&type=2
There's a range of material.  I'f I'm not armed with a guitar and I'm indoors, there's a good chance it's classical.  Otherwise, it's probably folk or contemporary (with a folky tinge).  If there are some letters (actually, a single letter, in upper and lower case) pinned to the settee, behind me, then it's one of Ralph McTell's Alphabet Zoo songs… the one that goes with the letter. 
~~~~~~~~~~~~~~~
In autumn 2012, Christine joined the team of affiliated teachers at The Singing School, specialising in the Beginner's Course.
If you'd like to read what others have said about her singing, there is a collection of a few of the comments and thanks received in the Testimonials Album on the Event Albums page.
PLEASE NOTE: This is only a partial site, in order to be able to update information.  Not all the pages have been transferred over.  The original site can be found here: http://www.christinebennett-soprano.com/ChristineBennett-Soprano/Welcome.html
But please also be aware that the website is being changed because the old software was no longer being supported.  That means that there are functional problems on that version - not least that any sound files, if they work at all, will start working as soon as their page is opened.  Where there are several such files on the same page, the resultant cacophony is not good!
Some Testimonials…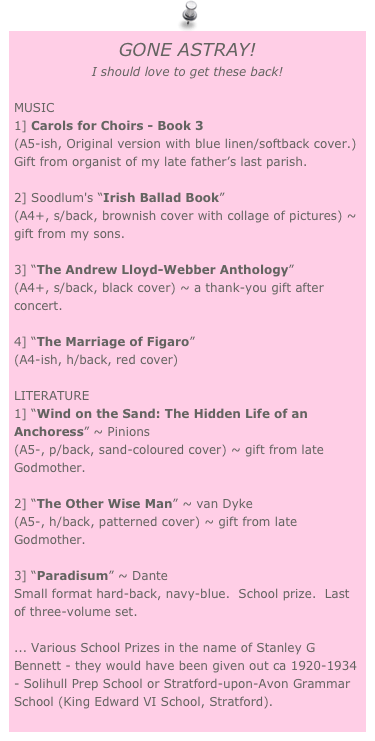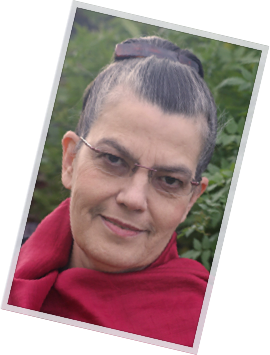 Experimenting from other computers has shown that there are alignment problems on some of these web-pages with some combinations of browser and operating system.  I have not yet found a way to resolve this problem.
With the Linux operating system, Chrome may be a good choice of browser.
Some of the sound files are in mp3 format.  Those in mp4 format may not function well, so these will be changed over time.
Please let me know if you find any broken/faulty links or other difficulties with the site.  Contact information is on the Contact Christine page.
all content on this web page, except where otherwise stated, © C M C or W J C

logo design - Deb Cocks
*PLEASE NOTE - THIS WEBSITE IS IN DEVELOPMENT